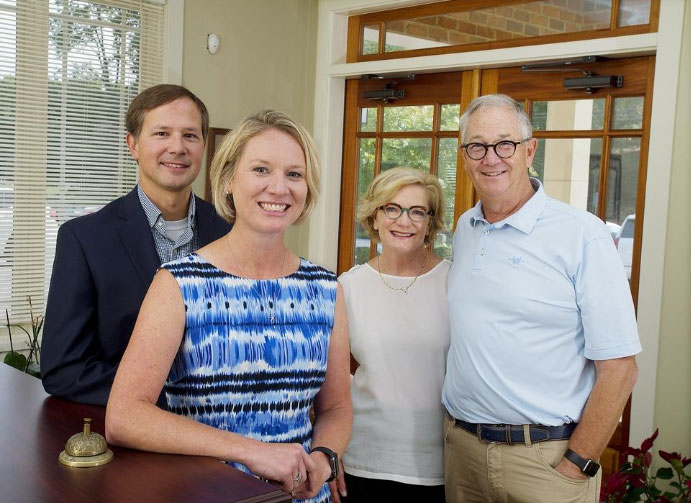 In a Flock of Pigeons, BE A PARROTT
Our journey began in 1981 when Mac Parrott founded Parrott Insurance & Benefits, setting our roots in central North Carolina. Beth Parrott joined in 1991 and defined the values of our agency by developing long-term, positive, and productive relationships. Beth's initial vision of being the industry's very best in customer service remains our core principle.
In June of 2004, Mac and Beth opened the offices that serve as Parrott's headquarters in Lexington, NC. Elizabeth Shive joined in 2008, and at Beth's retirement in 2018, assumed the role of President. Daniel Shive joined in 2010 and currently serves as Vice President. In October of 2015, Parrott expanded to North Carolina's capital city and brought aboard Dan Odorizzi as a partner to lead our second office.
In celebration of our strength and evolution after 40 years, we rebranded to become Parrott Benefit Group in 2021. After years of steady growth, Parrott opened a third office in the High Country in January of 2022. With our commitment to independence in ownership and a focus on exceptional service, we continue to have tremendous success, serving approximately 200 business clients and around 10,000 individuals through insurance and financial services.