Responding to the COVID-19 crisis, Sun Life has released a recording of their webinar: Employment Law Compliance Issues for Employers.
This webinar is available on Sun Life's COVID-19 resource page at www.sunlife.com/coronavirus. A Q&A document will be created from the questions that were submitted during the webinar and it will be posted to this page soon. This page is also where you can find up-to-date information related to COVID-19 as well as how you can work with Sun Life electronically—from anywhere, at any time. The page is updated frequently, so be sure to check in often.
Webinar materials (click links to view):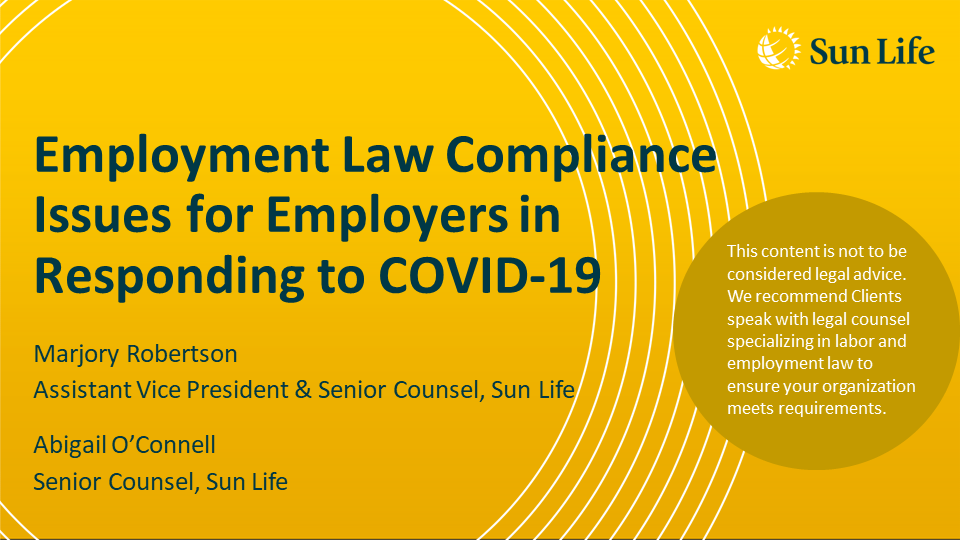 The webinar has valuable information for all employers, so we encourage you to take a look so that you can stay up-to-date with employment law compliance.