---
*Quit For Life Program is for United Healthcare members ONLY.
---
January—the month when people most frequently reflect on health and focus on the things they want to change in their lives for the new year. Historically, one of the most popular changes people wish to make is to quit nicotine.
For 2020, United Healthcare is encouraging medical members to stop using tobacco. With the new Quit For Life Program, your employees can receive extra support at no additional cost.
The Quit For Life Program includes: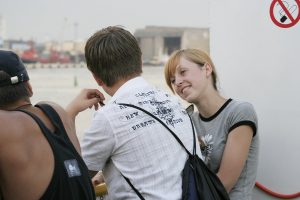 • Digital focused approach (portal/mobile app).
• Personalized, one-on-one support.
• Expert-led online learning and interactive content
• Three Outbound Telephone-based coach counseling.
• Unlimited Inbound Telephone-based call counseling.
• Nicotine replacement therapy counseling.
• Medication Support.
• Urge management tools, text reminders, secured email messaging.
DISCLAIMER:
This program is not available on Heritage/River Valley plans.
If you are not sure, please contact your account manager at Parrott.
---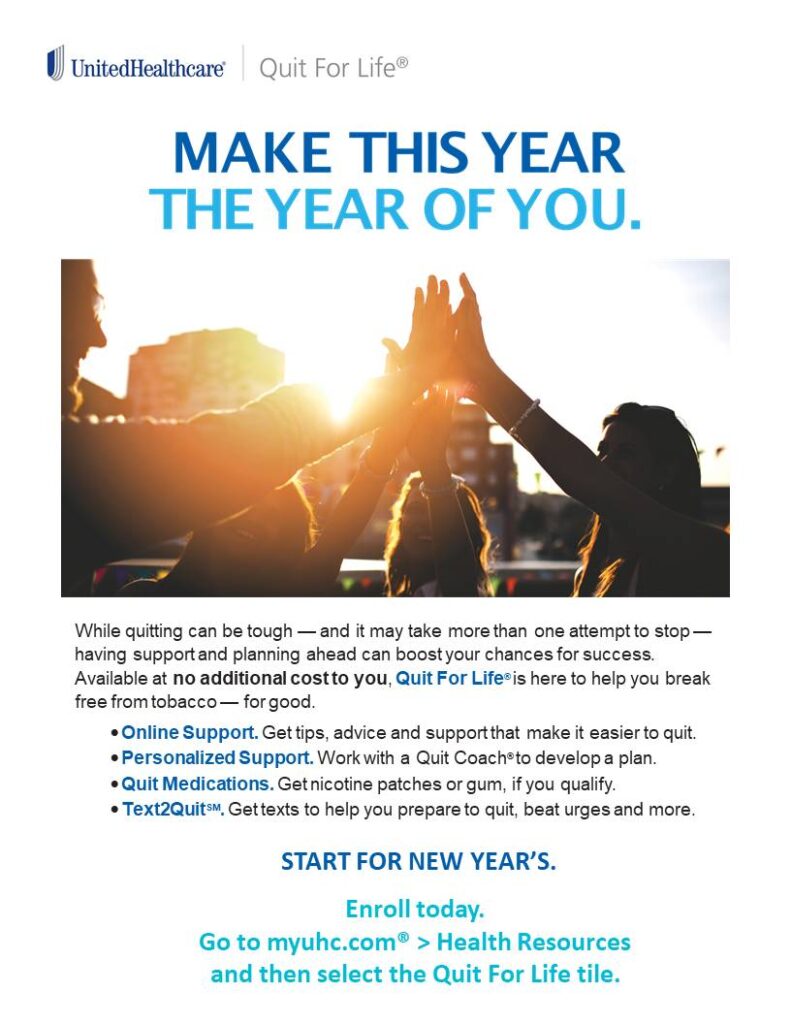 ---
© 2018 United HealthCare Services, Inc. All rights reserved.