After months of wrangling, negotiations and closed-door private meetings North Carolina has a budget, something the State hasn't seen since 2018.
The State's new two-year $52.9 billion budget includes a wide variety of funding provisions, tax law changes, raises for teachers and a new committee to study Medicaid expansion. The new tax law will gradually eliminate the corporate tax rate by 2029 and the budget includes a provision to give business owners, who received PPP loans, a tax deduction on the items they paid for using the loans. This applies even if the loans were forgiven by the federal government.
While the budget does not expand Medicaid, it does create an 18-member joint legislative committee to study health care access and Medicaid expansion. This newly formed committee in addition to billions of federal aid flowing from federal coffers, just may be the push legislators need to support expansion.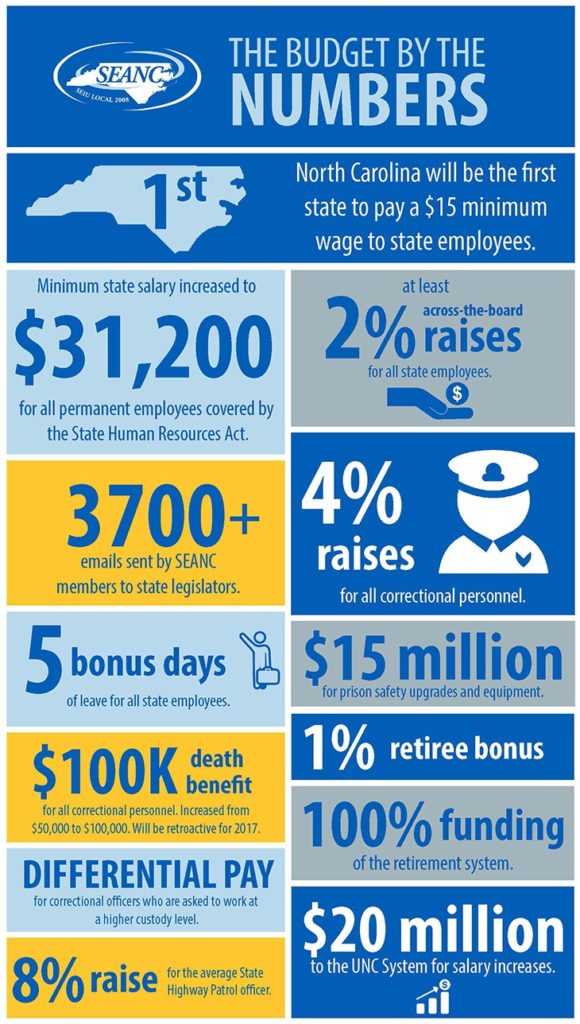 The North Carolina Healthcare Association estimates that in 2021, uncompensated care costs for hospitals in the state at $850 million. The American Rescue Plan Act, passed earlier this year, extends an incentive for non-expansion states. Under the bill, the federal government would pay 93% of a state's expenditure for expansion in 2023 through 2025, up from 90%. During the first two years of expansion North Carolina would receive a five-percentage point increase in payments for all groups currently receiving Medicaid. By some estimates, the state could net $1.2 billion from this provision. Conversely, without expansion the state could see a permanent 12.5% reduction in Disproportionate Share Hospital (DSH) payments. These payments go to qualifying hospitals that serve a large number of Medicaid and uninsured individuals. This potential reduction could permanently harm many rural hospitals in NC already struggling financially.
Also missing from the final budget was a provision in earlier versions to address surprise billing that required health care facilities to notify patients when a procedure is being performed by a medical provider not in network. Senator Jim Burgin, a co-chair of the Senate Health Care Committee has told the GAAC he intends to work with NCAHU during the 2022 Session to continue working on the surprise billing issue here in North Carolina.
With the budget passed, legislators are now focused on drawing congressional maps. Election season is upon upon us and all 170 seats in the General Assembly up for reelection, 14 U.S. House seats, judges of the N.C. Court of Appeals, Superior Court judge, District Court judge, district attorney and county and municipal offices are all up for election in 2022. Buckle your seatbelts, its going to be a wild ride.