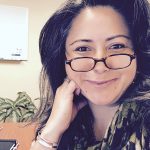 Parrott Insurance & Benefits is pleased to announce that Michelle Wilson-Reynolds has joined the firm as a Benefits Consultant in our Raleigh office. A respected industry veteran of 17 years, Wilson-Reynolds will support and strengthen employee benefits operations for Parrott Insurance clients, while also steering growth and development for our agency.
"Michelle is a welcome addition to our family at Parrott," says Liz Shive, President of Parrott Insurance & Benefits. "Her proven abilities of navigating the increasingly complex benefits market and developing innovative insurance solutions for clients will certainly help us continue our path of extensive growth. Michelle's impressive sales and leadership skills in the employee benefits space will help our clients find the best benefit options to fit their specific needs and goals."
Wilson-Reynolds is currently into her second term as the President of the Triangle Association of Health Underwriters and serves as the incoming Chair of the General Action Assembly Committee for the North Carolina Association of Health Underwriters. Since 2005, Wilson-Reynolds has lived in the Knightdale area with her family, children, and four grandchildren.
"It is an honor to join an organization that places a high priority and commitment on being a trusted client advocate," says Michelle. "Navigating the healthcare waters can be tricky for many businesses. Organizations today require and demand more than a call center approach to benefits management. In today's environment, they require a trusted advisor with a high-touch advisory team to help guide them through costly and life changing healthcare decisions. I am grateful to be that advisor and to begin my work with a team of trusted professionals at Parrott Insurance."
Similar news articles featured in the following publications: