Earlier this month, the Triad Business Journal announced Parrott Benefit Group as a 2021 winner of the Best Places to Work in the Triad!
To determine the Best Places to Work, Parrott employees were surveyed by Quantum Workplace to evaluate criteria such as compensation, benefits, feeling valued, and trust in senior leaders. Finalists were then selected based on cumulative scores and their size category (the number of employees working in the Triad).
And, the Parrot team was proudly awarded 2nd place in the Micro (10-24 employees) category!
The Triad Business Journal asked Parrott a few questions about the things that make us great:
How would you describe your company culture in one word? Dynamic.
Why do your employees consider your organization a Best Place to Work? We are more than a business, we are a family. Our family culture emphasizes respect, trust, open communication, empathy, quality time, adaptability, and fun.
What one benefit do your employees most value and why? Flexibility. Our business offers a great deal of flexibility to employees. Flexible hours, time to attend children's school programs or get a haircut, an abundance of holidays and paid time off, and the option to work remotely, work in the office, or a hybrid of the two during the pandemic. We seek a work/life balance.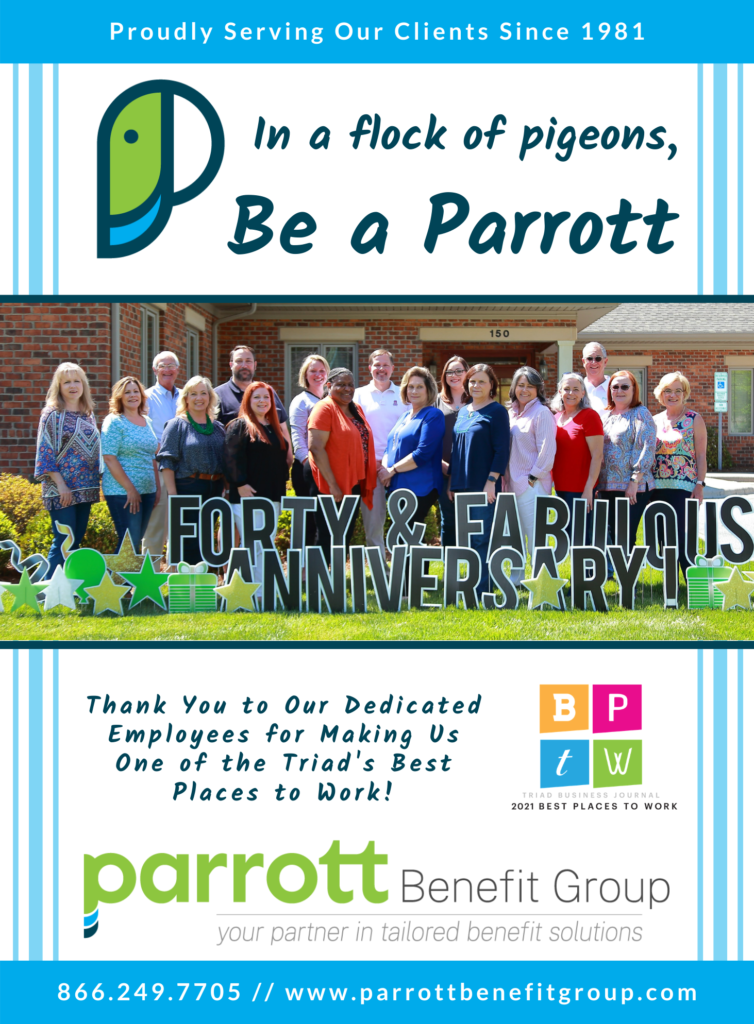 Thank you to our valuable team of dedicated employees for making us one of the Triad's Best Places to Work!